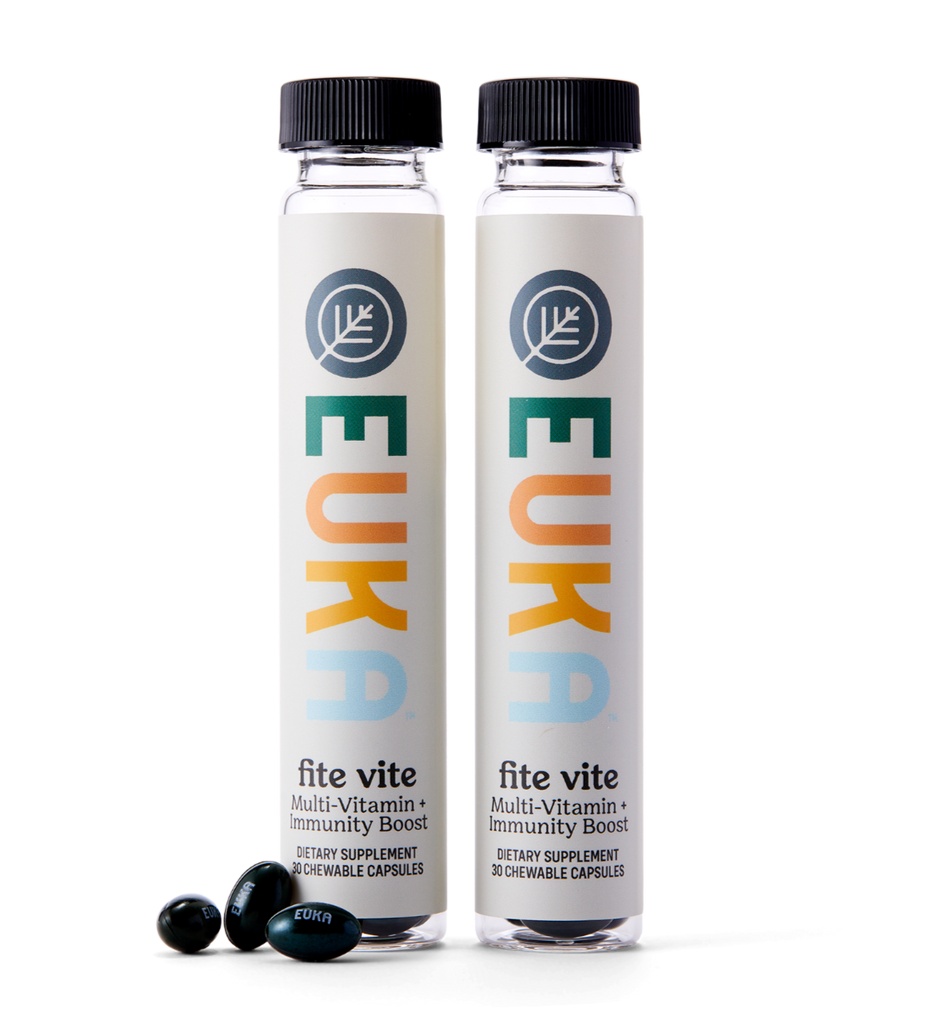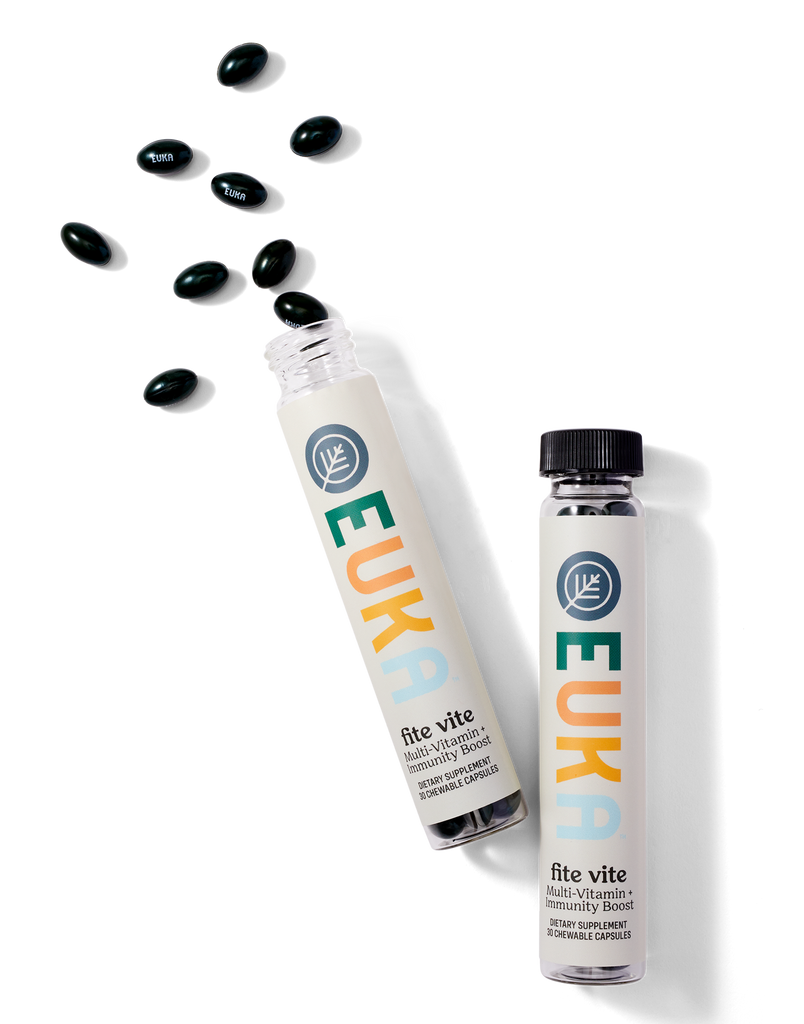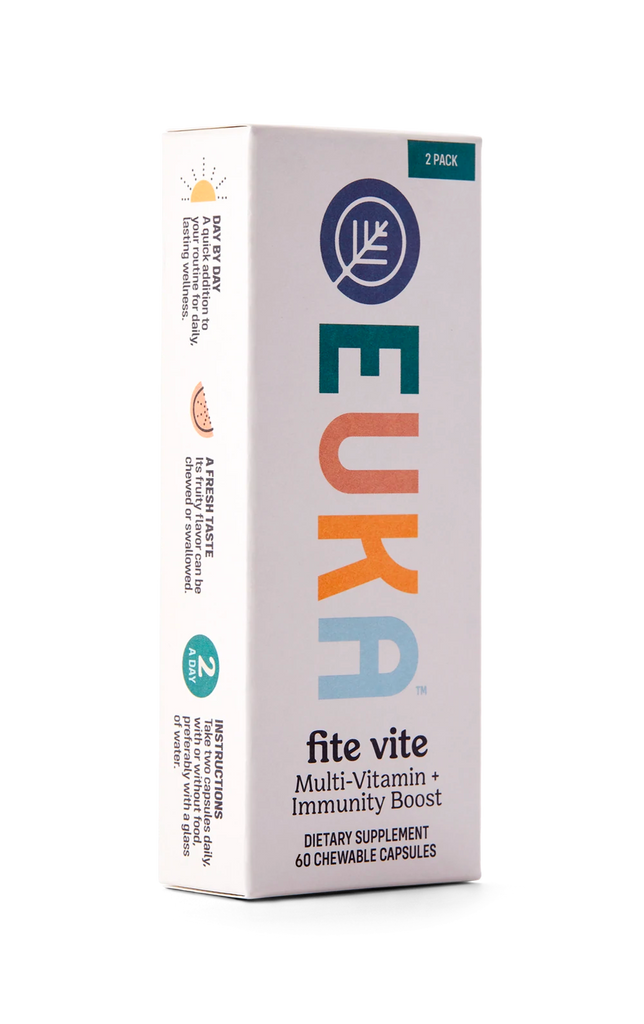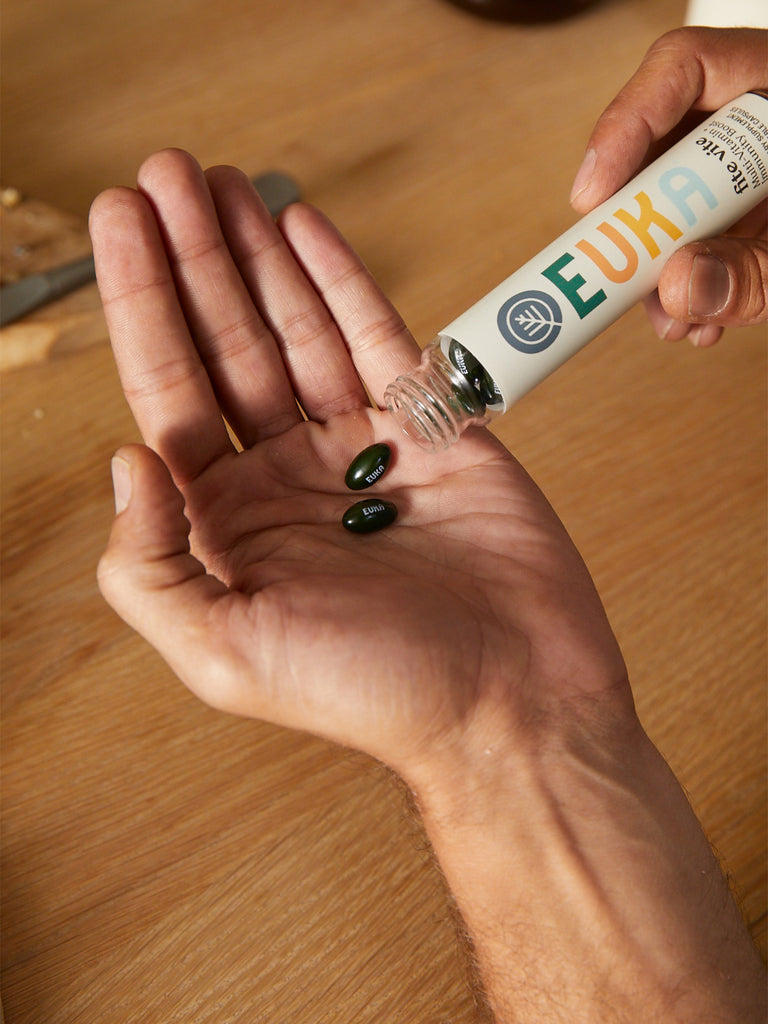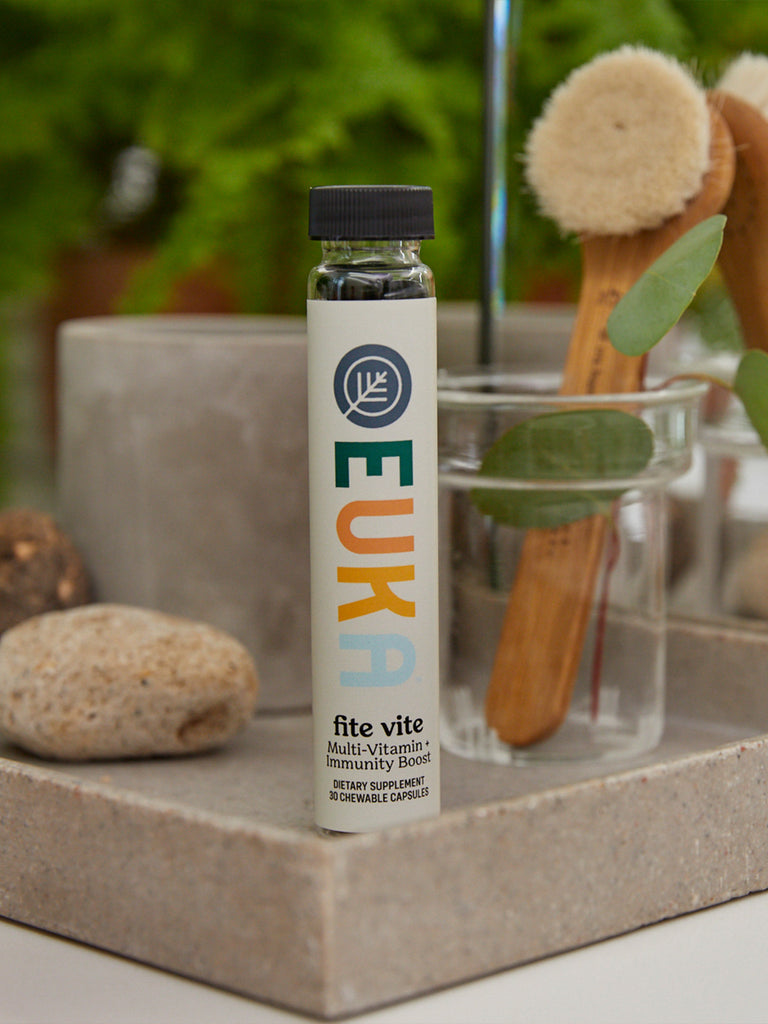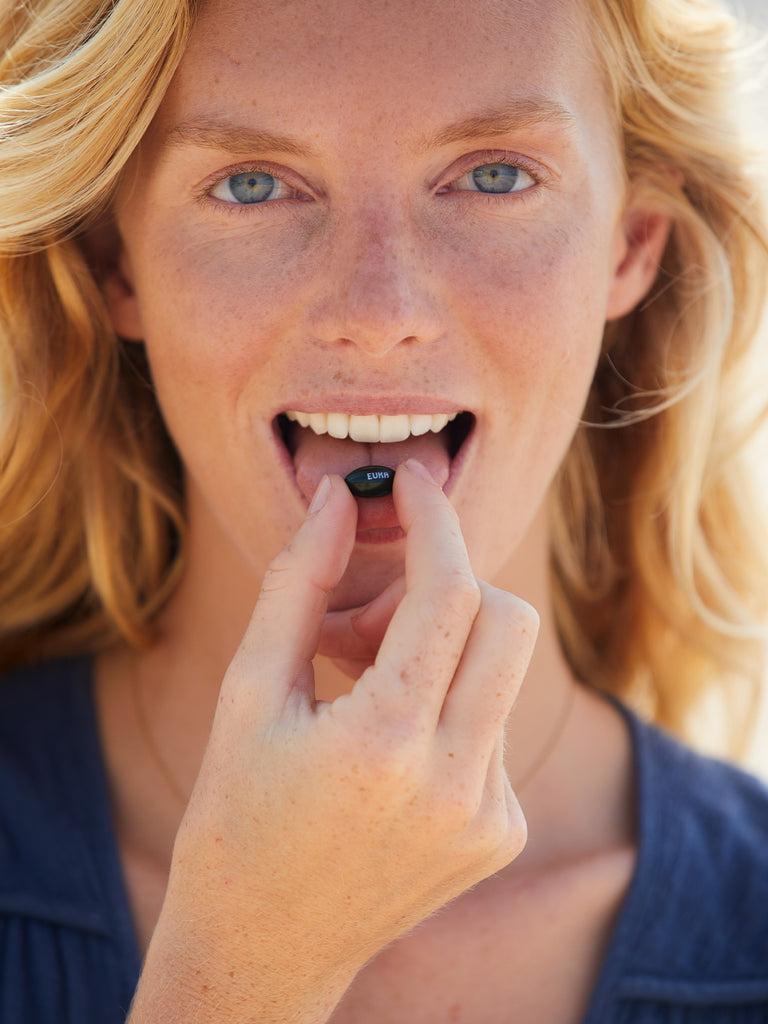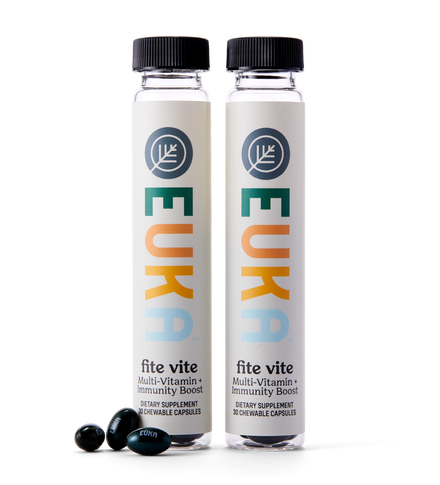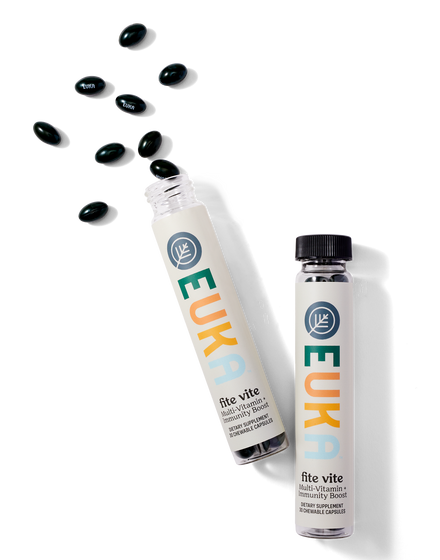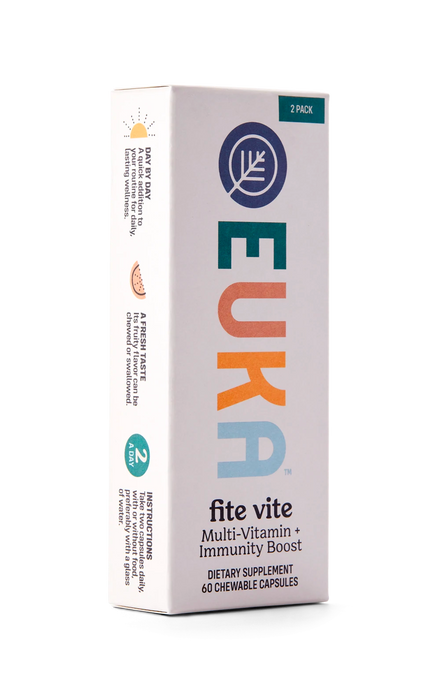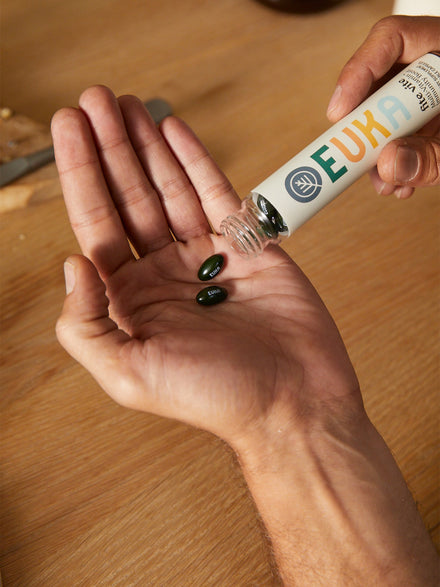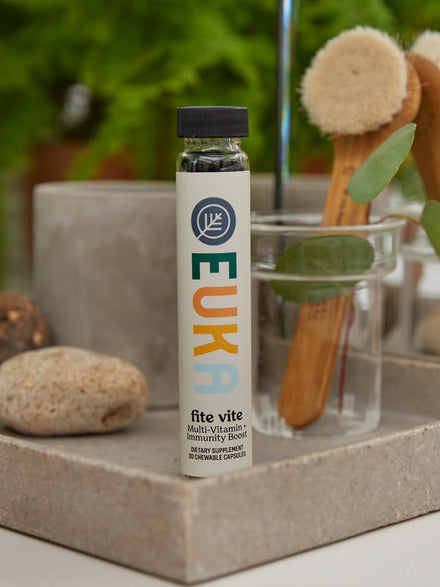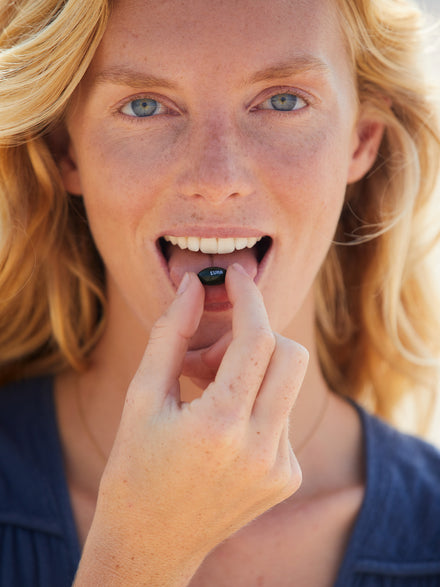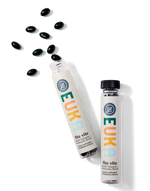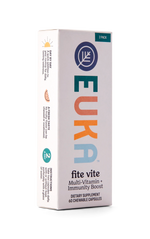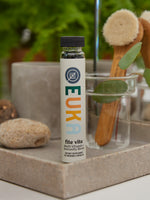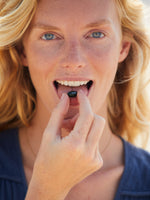 Fite Vite Multi-Vitamin + Immunity Boost 2-Pack
Modern multi-vitamin for instant immunity.


Your daily vitamin, reimagined. This little capsule is supercharged with a blend of organic herbs, phytonutrients, and vitamins designed to awaken your immune system. Made with B-12 for a fast-acting and effective boost of energy.

Feel at ease — Fite Vite is all-natural, vegan, organic, non-GMO, gluten-free, and contains no artificial colors. Includes two recyclable glass vials, each filled with a 15-day supply to give you lasting immunity all month long.
Our Vegan Fite-Vite capsules are small, can be taken on the go, and are designed to be swallowed with water.
Take two capsules daily, with or without food. Our FIte Vites can be taken in the morning, afternoon, or evening — you make the rules!
Vitamins A, C, D3, E, B6, B12
B-Complexes (Thiamin B1, Riboflavin B2)
Folate (B9)
Zinc
Selenium
Echinacea Extract
Goldenseal Root
Calcium Gluconate
Magnesium Gluconate
Eucalyptus Oil extract
Organic Blue Agave
Stevia
Chlorophyll (algae natural dye)
Vegan chewable capsule
Consciously Crafted. Natural Ingredients.
Customer Reviews
Must Have
I take 2 daily. Love these vitamins!
Great Taste, Easy to Take
It's a very easy way to get the kind of immune support that is often overlooked by standard diets
Convenient. Pleasant taste.
They combine the perfect combination of vitamins in the most efficient way for the body to utilze them.